947 bags Christmas early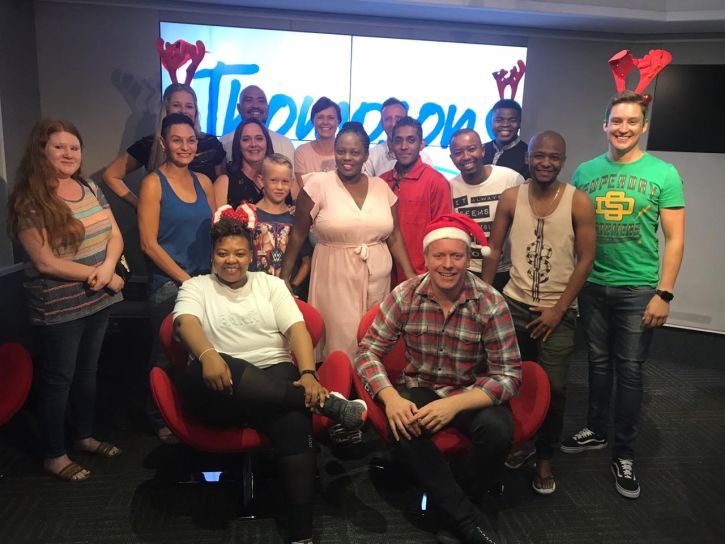 The 947 Breakfast Club launched this year's 12Days of Christmas campaign with a bang as it asked Joburgers to download the 947 app and tell the team what they wish for.
The morning team wanted to bring Christmas early for those who shared their wish lists and gave away prizes each day during the campaign.
The station ran two successful campaigns at the beginning of December - 12 Days of Christmas with 947 Breakfast Club and Christmas Wish with Greg & Lucky.
Joburgers wrote in with their Christmas wishes to the Greg & Lucky show.
The campaign ran for six days from 10 to 17 December where the 947 Afternoon Drive Show pair touched the lives of Joburgers by granting their wishes.
From refurbishing bathrooms to an all-expenses-paid trip to Mauritius, no request was too big or small on the Christmas wish list.
We are committed to leveraging the 947 platforms to impact people's lives in a positive way and cannot wait to share the exciting plans 947 has for Joburg's audiences in 2019.

— Thando Makhunga, 947 station manager
During both campaigns, the grand prize was an all-expenses-paid trip to Mauritius for two. Nigel Naidoo, who won the grand prize on 12 Days of Christmas with the 947 Breakfast Club, said he will be travelling with his five-year-old son.
Joanne Naidoo, who won on Christmas Wish with Greg & Lucky, has chosen to take along her 54-year-old mum.
Makhunga says the station is looking forward to bringing innovative and creative opportunities for its listeners to win memorable experiences.