Keegan Horn journeying through Africa to raise awareness about animal cruelty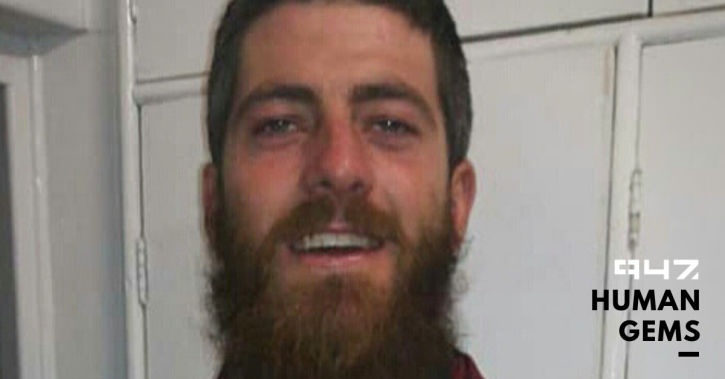 We're looking for 947 Human Gems.
There are always South Africans doing extraordinary things - either in their careers, for the community or to make the world a better place.
Just because they're not in the news it doesn't mean that they don't deserve to be celebrated.
Are you that person? Or do you know of someone? Tell us about it because we want to highlight them as our very own 947 Human Gem.
Today we look at Keegan Horn's journey!
If you could carry all your belongings in a backpack, what would you take?
Keegan Horn was working in the film industry, where he saw the world focused on a materialistic lifestyle. A world he didn't want to be a part of. Keegan wanted to do something more meaningful and for a cause that was close to him.
He left the film industry and took a trip to Hogsback to reflect about about his beloved donkeys and what he could do to help save them from becoming an endangered species.
This is when he decided to take the journey that would change his life. He would rid himself of unnecessary possessions and carry only what is needed to walk across Africa (from Bathurst, Eastern Cape, South Africa to Morocco), spreading awareness of animal cruelty and helping any animals he can along the way.
With a small tent and huge determination, he will be relying on the kindness and compassion of animal lovers.
Who is A Donkey's Life?
After hearing about Keegan's journey, a few individuals and businesses joined together to show their support for Keegan Horn by creating the A Donkey's Life Page. They hope to grow and add you or your business's support to our page.
'A Donkey's Life' was created to help Keegan spread awareness of his cause and we hope folk will assist him along the way and look out for his safety.
A Donkey's Life posts daily progress and news, and more importantly his geographical position so that people in that area can support him.
Walk with him, talk to him about the cause and offer advice about safe camping sites.
If you would like to donate to 'A Donkey's Life', to help raise funds for Animal Cruelty please contact A Donkey's Life for our banking details. They will be updating you, via Facebook, as to how much has been raised for Keegan's cause and where the funds have been allocated.
You can continue to follow Keegan's journey through Africa by heading to the Facebook and Instagram page.
A Donkey's Life​ would like to help support the Karoo Donkey Sanctuary​, and all they do to help donkeys in need. Read this post to find out a bit more about what you can do to help.
Can't afford a donation?
We would love to spread the word, and help Keegan reach his goal safely. To do that we need likes from all over Africa. You can help by sharing our posts/Keegan's story to your timeline, inviting your friends to 'like &follow' our page, and following Keegan on Instagram.
For more information on the The Karoo Donkey Sanctuary, please head to their website.
karoodonkeysanctuary.org.za
Follow Keegan's journey on:
Facebook: A Donkey's Life
Instagram: @donkeyslifeafrica
Keegan is a 947 Human Gem. Keep up the great work and travel safely, Sir.
If you would like to submit a 947 Human Gem, head over to the page and tell them all about them.
This article first appeared on 947 : Keegan Horn journeying through Africa to raise awareness about animal cruelty