New stage production puts spotlight on violence against women and children
The Baxter Theatre Centre in Cape Town has created a new production performed by men for men.
Just Men is the title of the production which calls for men to unite and take a stand against toxic masculinity and violent behaviour.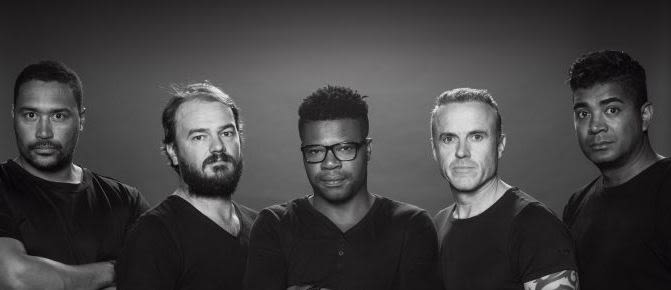 Theatre director Heinrich Reisenhofer says the production is an attempt to interrupt the unhealthy behaviours and attitudes of men.
The show highlights personal stories and simultaneously tackles issues such as consent and the bystander effect.
The script is multi-lingual and takes on the style of a docu-drama, Reisenhofer explains.
Listen to Heinrich Reisenhofer describe the healing nature of the must-see production:
The aim is to encourage men to self-examine and take a stand against men who abuse woman and children.
The cast is made up of actors Loukmaan Adams, Thando Doni, Sherman Pharo, and Johan Baird. They devised the play themselves through workshops.
The production will be showing at the Baxter Golden Arrow Studio, for two weeks only, from 13 to 30 June, at 7.30pm nightly.
There is an age restriction of 16 years.
It's important to create spaces where men can deal with how we interact when women are not around, as well as the culture, language and attitudes that we have.

— Heinrich Reisenhofer, theatre director
It [gender-based violence] is our problem. It's everyone's problem because we can do something about it. We can get involved.

— Heinrich Reisenhofer, theatre director
They are personal stories. What we try to get is that perpetrators where once victims and we see the cycle plays in.

— Heinrich Reisenhofer, theatre director
The culture of masculinity represses the way we operate as men.

— Heinrich Reisenhofer, theatre director
Visit the Baxter Theatre website for more info.
Image in body of article: Baxter Theatre website.
This article first appeared on CapeTalk : New stage production puts spotlight on violence against women and children