Breast cancer is not just an October issue - and the stats show you why...
While October is usually associated with breast cancer campaigns, it's not as if the disease takes a break during the rest of the year. In fact, the statistics show that the disease continues to affect a significant proportion of South Africans.
For example, just in 2013, over 8000 women were diagnosed with breast cancer. Furthermore, 1 in 28 South African women will develop breast cancer in their lifetime. Breast cancer is also the form of cancer that affects women the most, followed by cervical cancer.
See more facts and figures about the disease below: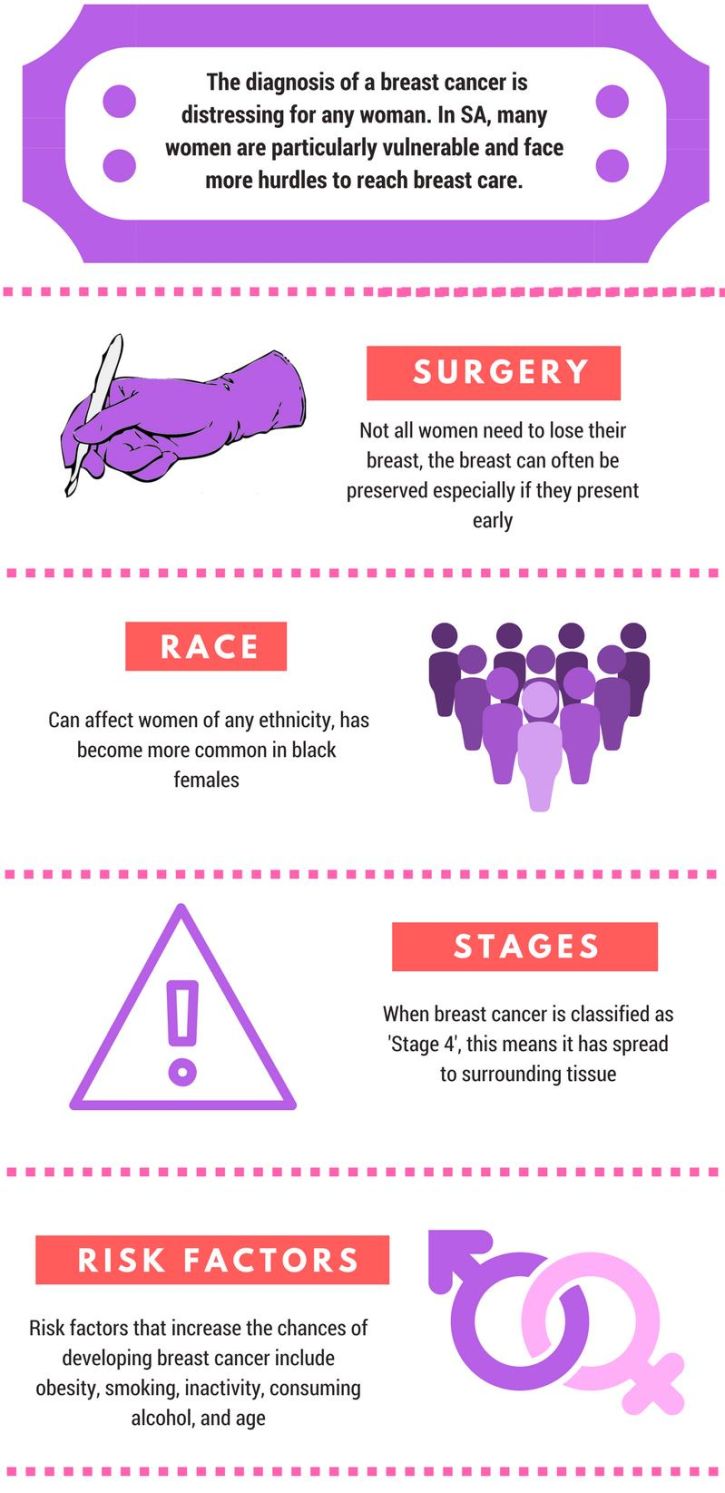 To help breast cancer patients, you could also join in on the Pink Day 2018 campaign. Donations to the campaign will go to the Breast Care Unit at the Charlotte Maxeke Johannesburg Academic Hospital. For more information visit www.pinkday.co.za
Photo by Honey Fangs on Unsplash