SACS learner,Anees Hassan commits to mentoring
Our Western Cape Lead SA Youth Hero for August is Anees Hassan.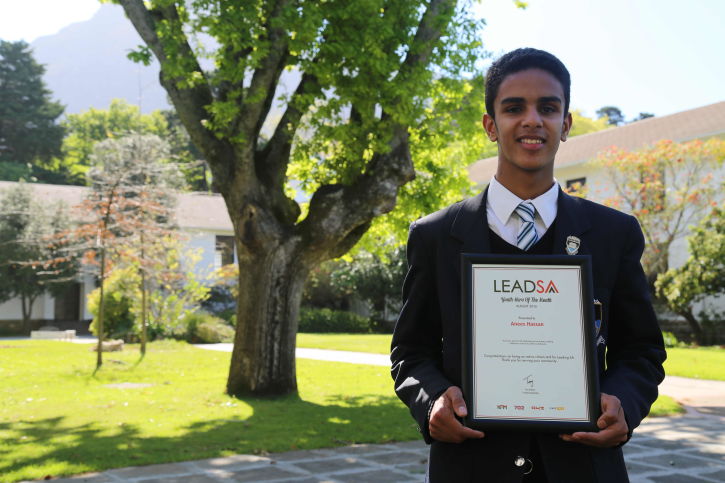 Anees Hassan is a grade 10 learner at SACS high school in Newlands, he is academically strong and active in sports (rugby and basket ball) at school level and also junior city councillor.
During this past June vacation (2016),Anees volunteered his time and services to mentor learners in maths and physics at the Isolomzi senior secondary school in an area previously known as Transkei.
That reinforcement of teaching something to someone else,really helped.It kind of made things clear..it assisted me personally

— Anees Hassan,Lead SA August Youth Hero
His commitment to the project is for 3 years until he is in matric.
Great social bonds were formed

— Anees Hassan,Lead SA August Youth Hero
Listen to full interview with Cape Talk's Kieno Kammies: