Teary eyed Samurai Blue leave a thank you note in locker room
After an impressive but unsuccessful campaign, Japan's fans bow out with a clean up campaign.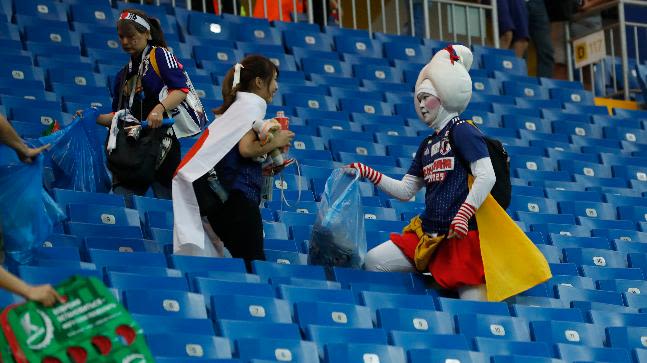 Following their team's win, draw and loss in the group stages of the FIFA world cup and the tender exit Belgium dealt the Samurai Blue in a 3-2 round of 16 thriller.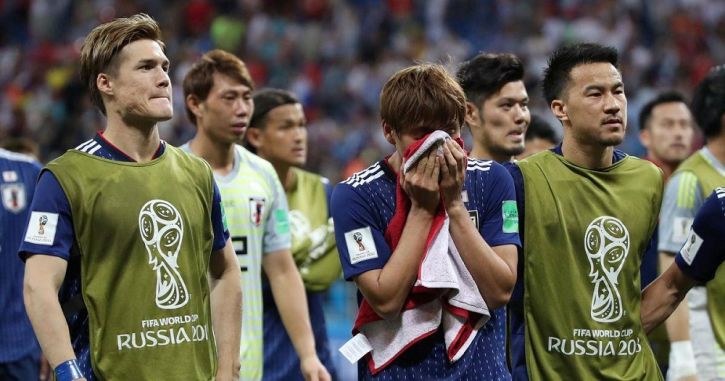 But despite the heartache and the sadness at their World Cup elimination, the fans remained true to the morals and cleared up the stands before leaving – as they have done at each of their four games in Russia.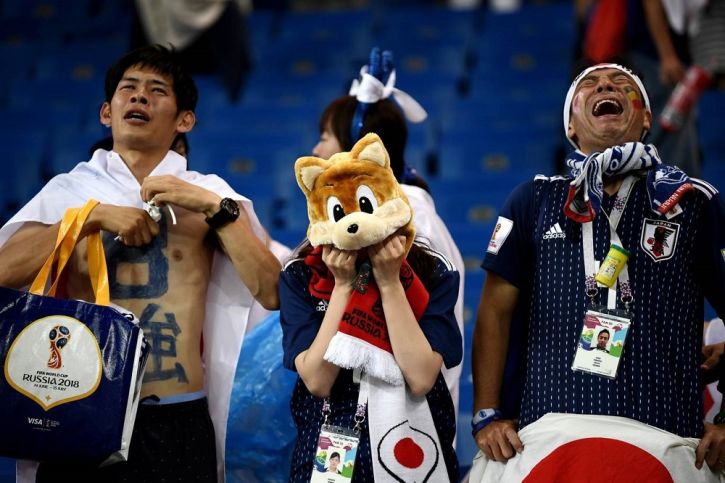 Ranked 61st, Japan had little plausible hopes of a successful FIFA 2018 campaign.
The benevolent nature displayed by the fans trickled through to the team who also left a tidied locker room along with a thank you note.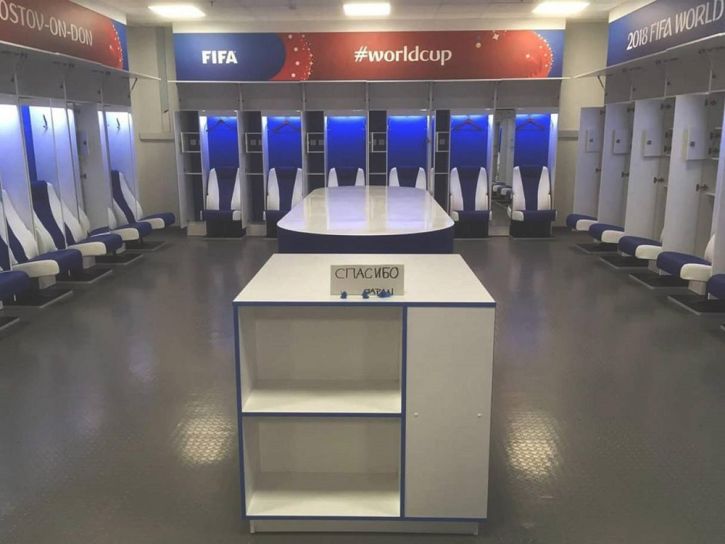 This article is adapted from the following:
https://ftw.usatoday.com/2018/07/japan-fans-clean-stadium-belgium-world-cup-fifa-round-of-16-loss
Images: www.independent.co.uk