Triathlete Mhlengi Gwala recovering well after horror attack
SA triathlete Mhlengi Gwala's marathon 9 hour operation went well and doctor's say he has already starting to wriggle his toes.
Gwala's story made headlines when he was attacked in Durban while training and dragged into a secluded pathway near UKZN.
The attackers attempted to cut off his legs with a saw, but apparently fled the scene after noticing a security vehicle driving nearby.
He managed to limp to the main road to get help.
His operation was done by doctors at Durban's Inkosi Albert Luthuli hospital.
Read: Mhlengi Gwala's friend describes the horrific attack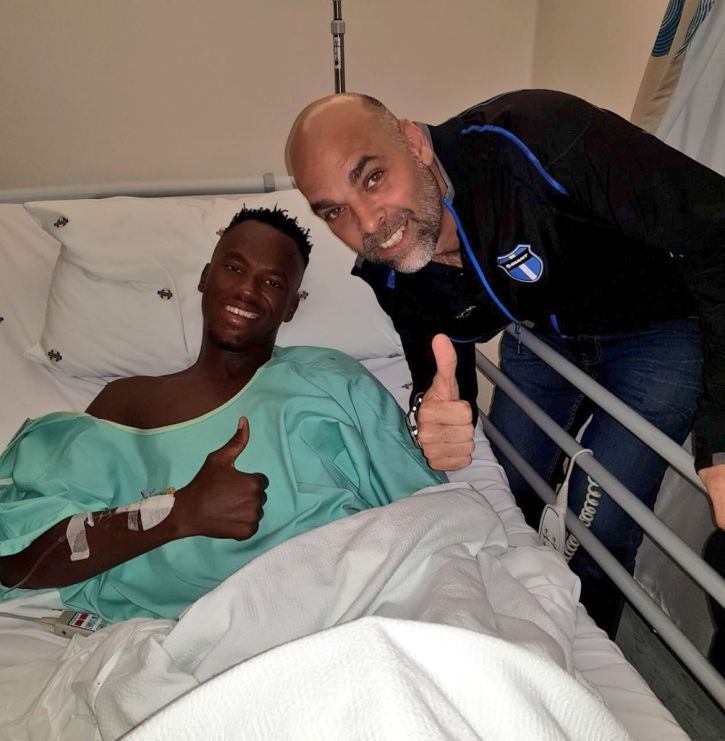 South African took to social media plartfoms to wish Gwala a speedy recovery.
A crowd funding campaign "Get Mhlengi Back on his Feet" was initiated to raise money to fund Gwala's surgery.
In less than 24 hours, over R400 000 was raised for the young triathlete. Currently the money raised stands at R614 524.
What kind of society do we live in that such things happen? Another young man in the prime of his life...Attacked with such hatred for no apparent reason. This story of #MhlengiGwala doesn't sound like an ordinary mugging, this people where out to ruin his career, SPEEDY RECOVERY pic.twitter.com/WJObMGJx50

— Katlego Lekote (@katlego_lekote) March 7, 2018
I still can't believe this happened but love how people come together to help when it is needed. Wishing #MhlengiGwala all the best with his recovery. https://t.co/k23Eav77jr

— Stephanie Donaldson (@StephDonaldson1) March 9, 2018
Durban triathlete Mhlengi Gwala is making good recovery in hospital after being badly injured in an attack with a chainsaw while training this week. He was attacked by 3 men while out on an early-morning ride and both his lower legs were injured in the incident @AfriNewsAgency pic.twitter.com/L8y6EJ4RXg

— Herman Gibbs (@Herman_Gibbs) March 9, 2018
Glory be to God Mhlengi Gwala's OP went well...they tried to kill him but the chain of Satan wasn't made that strong pic.twitter.com/wL0FhwgOJX

— King Thabo Phumo©™ (@t_phumomodise) March 9, 2018
This article first appeared on CapeTalk : Triathlete Mhlengi Gwala recovering well after horror attack