Free eBook teaches kids essential lessons about saving water
In light of the Cape Town water crisis and national water shortage, the author and publishers of a children's book on saving water have made the story available for free online.
The book, titled 'Sibo Saves Water', is part of a 14-book series about the environment and living a green, eco-friendly life.
Author Ginny Stone says that she and the publishers decided to make the book freely available online as an eBook so that more children can learn about why and how they should save water.
"Now, more than ever, it is crucial that kids (and their parents) save water. But often people still do not understand why, when rain falls freely from the sky. This book explains why in clear simple terms."

— Ginny Stone, Author of Sibo Saves Water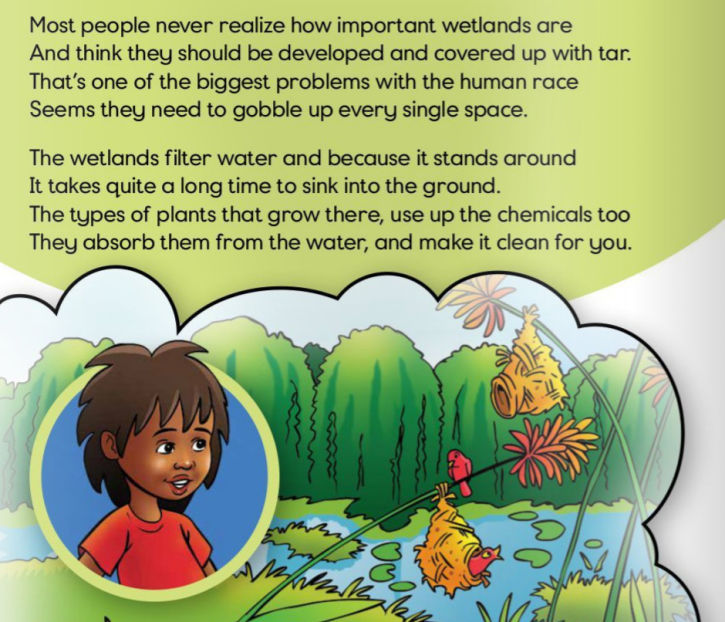 The book not only teaches children about the rain cycle and saving water in the home, but even stresses the importance of wetlands when it comes to providing communities with clean water.
The story follows Sibo's research into where water comes from, how she decides to cut back on her usage (while finding some resistance from her family), and a visit to the local wetlands.
The eBook can be found on the Sibo series website.
If you would like a hard copy of the book, you can buy it and others for R59.99 from Lets Look Publishers. More details can be found on the Lets Look Publishers page of the Sibo website.