PE project gives unemployed a helping hand with innovative trading system
A local initiative is combining recycling and social upliftment by creating an innovative trading system for underprivileged and unemployed people in Port Elizabeth.
With the Re-Trade Project, people can trade in recyclable goods for essentials such as food, clothing, and toiletries. According to the non-profit organisation, its goal is to maintain dignity and self-worth among underprivileged individuals by giving the opportunity to trade instead of asking for hand-outs.
"The Re-Trade Project has a vision to provide underprivileged communities with an opportunity to be environmentally aware and access resources to fulfill their basic human needs while still maintaining the human worth and dignity within each person."

— Re-Trade Project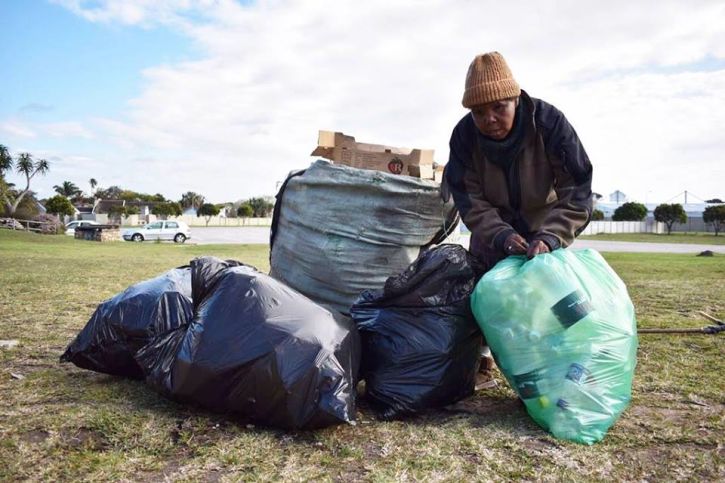 The NPO calls this a "value-for-value" system. Each trader is granted credit depending on the number of recyclables they bring to the exchange depot. This credit can then be spent on food and other items available from the project's Trade Store.
These items are either donated by individuals and businesses, or bought by Re-Trade using the proceeds from the recyclables. All profits from selling the recyclables to a local recycling company go back into stocking the store.
Exchanges take place on Friday mornings at Fountain Vineyard in Port Elizabeth.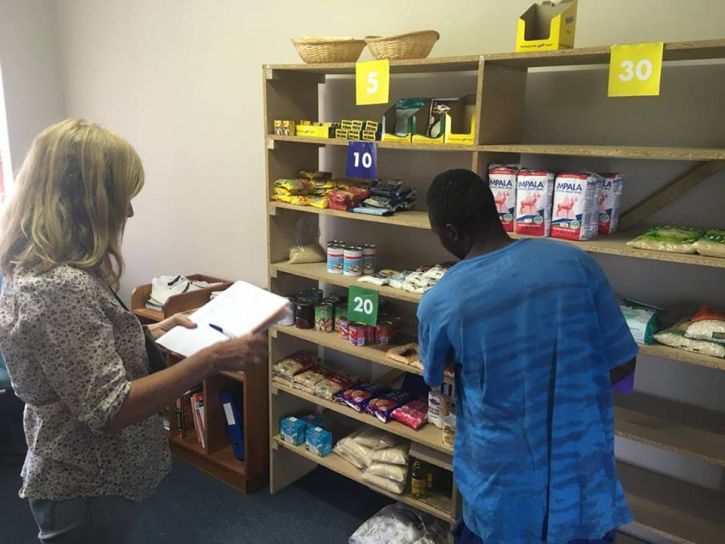 "The ReTrade Project aims to impact and create change in the lives of our traders while promoting an environmentally sustainable work culture. The issue for many individuals in South Africa is that poverty restricts them from being able to gain access to basic needs."

— Re-Trade Project
How to help
If you would like to get involved and help the project, you can do so in several ways.
These include:
Food/ toiletries donations
Financial donations
Recyclable goods donations (which generate income for the Trade Store to buy more stock for the traders)
Volunteering at the Trade Store
Corporate donations of recycling rebates from a waste management company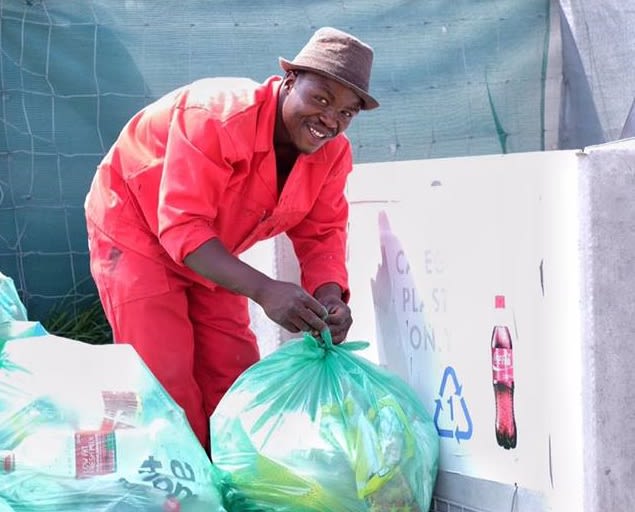 To find out more about the initiative, you can visit the Re-Trade Project Facebook page.