National Non-Profit Making Literacy Inroads in Western Cape
The South African childhood story is not always a story that starts with 'once upon a time', it's a story that often starts with 'hardly ever'. Hardly ever is a child read to at home by their caregivers. Hardly ever does their home have more than just a few books in it. Hardly ever are they in a class at school with fewer than 35 children. Hardly ever have they learnt to read in their mother tongue before the language of instruction changes to English in Grade 4.
Nal'ibali, the national reading-for-enjoyment campaign, was established in 2012 and has been making significant inroads into addressing the literacy crisis in SA together with its network of partners and volunteers in Western Cape and across the country. Using informal reading clubs as its premise, Nal'ibali's approach is based on research which shows that children who read regularly and hear engaging stories, in languages they understand, are better prepared and motivated to learn to read and write.
There are over 1 000 reading clubs in the Nal'ibali network, 173 of which are in the Western Cape, predominantly across the townships of Khayelitsha, Manenberg and Philippi bringing literacy materials and helping to root a culture of reading in the communities most in need. The Nal'ibali reading club model focuses on reading in mother tongue languages and providing content that is culturally relevant, which is built on the simple logic that a well-established culture of reading can be a real game-changer for education in South Africa.
The most inspiring part of promoting a reading culture in South Africa is the overwhelming support received from some of the public, which makes this task possible. In the Western Cape alone, 862 citizens have signed up to play their part in children's literacy development through Nal'ibali's volunteer arm, the FUNda Leader network. This is an inspiring development as, once people have taken ownership of an idea, it often becomes an integral part of their worldview and identity, and behaviour can begin to change. Through this change Nal'ibali is building a nation of readers and storytellers and children who are literate, critical thinkers and who can grow up to be active citizens and drive the economy.
Another example of wide spread public support is Nal'ibali's annual World Read Aloud Day celebration which took place earlier this year. 51 117 children in the Western Cape were read aloud to by adults, caregivers and community members who answered Nal'ibali's call to read the same story out loud to children on the same day. These supporters helped Nal'ibali reach almost 720 000 children nationwide and raise awareness of the importance of reading aloud for children's literacy development.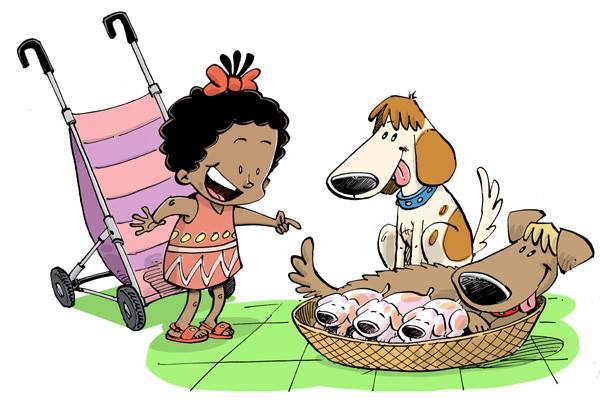 "Nal'ibali is uniquely positioned to be the leading campaign to unite and steer the collaborative efforts and resources of civil and political society in ensuring that every child in South Africa has an opportunity to fall in love with books. To date, Nal'ibali's footprint has been largely demand driven which is a fantastic indication of the participation of the nation in getting behind children's literacy development."

— Jade Jacobsohn, Nal'ibali Managing Director.
Nal'ibali continues to see positive change in homes, schools and communities and celebrates those that nurture the love for reading. Recently, Nal'ibali hosted a series of special children's literacy festival nationwide for all the young members of its reading clubs and the adults who actively guide them.
In the Western Cape, children from Nal'ibali's reading clubs Grow Smart, Ncedani, Luyolo together with their parents and FUNda Leaders had a day trip to the World of Birds Wildlife Sanctuary and Monkey Park in Hout Bay. The outing was an opportunity to acknowledge the the children and caregivers' participation in their respective reading clubs throughout the year. As a token of acknowledgement and encouragement, the children were awarded with certificates, books and backpacks and were encouraged to read during the holiday season.
"It takes a dedicated, focused and passionate individual to commit to any activity. The reading club activities start at the beginning of each year and continue throughout the year with clubs meeting at least once a week. Imagination, excitement and creativity have been sparked in the minds of the next generation and we look forward to the new year where we will continue reading for enjoyment."

— Tholisa Matheza, Nal'ibali Programmes Manager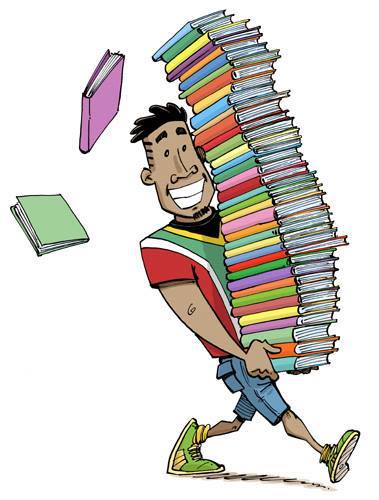 Reading and telling stories with your children is a powerful gift to them. It builds knowledge, language, imagination, and school success.
To access children's stories in a range of SA languages and tips on reading and writing with children, visit www.nalibali.org, www.nalibali.mobi, or find us on Facebook and Twitter @ nalibaliSA