Publisher saves SA students billions with free textbooks
The cost of education in South Africa has been in focus in recent months -- but fees aren't the only thing that students struggle to afford. Textbooks are a major expense for many students and prove to be a financial hurdle that poor students struggle to get past.
However, Bookboon -- the world's largest eBook publisher -- is changing that.
The eBook site offers thousands of free textbooks for students across the globe. In fact, in 2015, the publisher distributed over 5 million textbooks in South Africa.
"Bookboon aims to make free educational material accessible to students around the world, enabling them to get ahead in life."

— Bookboon.com
But how does it afford to do this?
Bookboon is able to supply the free eBooks thanks to their ad-revenue business model, as well as support from various companies. Each book has a maximum of 15% advertising, which helps fund their distribution.
"This limit is established together with professors, business professionals and student organizations in order to ensure that the ads do not interfere with the academic quality and experience of our books."

— Bookboon.com
While originally founded in Denmark, the company has a significant publishing footprint in Africa. Millions of eBooks have been downloaded by Africans from the publisher's site.
To add to this, the company estimates that in 2016 it saved students R2 billion in education costs.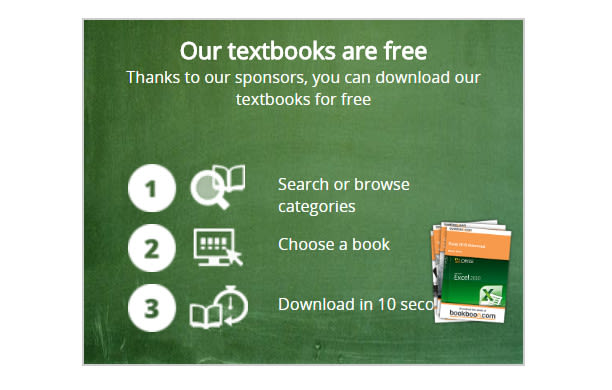 "Contributing R2billion to education in South Africa, Bookboon eclipsed 1.6 million downloads in 2016. At an average of five copies shared and distributed per download, that equates to just over 8 million free books in SA alone."

— Bookboon.com
Corporates are able to contribute to the project through the Bookboon+ Network.
You can find out more about the company on the Bookboon website.