PrimeStars Top 10 Young Entrepreneurs Announced
On Tuesday Night, the top 10 entrepreneur groups of the fourth Step-Up to a Start-Up program, run by PrimeStars, were announced.
The Step Up 2 A Start Up programme is geared towards inculcating the mindset and culture of entrepreneurship. Their mandate is to ignite the passion amongst our youth and work on getting their beneficiaries to become job creators over job seekers.
Through the programme, they see thousands of learners coming into the Ster Kinekor cinemas (nationally) with no previous inclination to pursue entrepreneurship but after being exposed to a movie, documentary, booklet and some of their existing and successful entrepreneurs – begin believing in their ability to start their own businesses.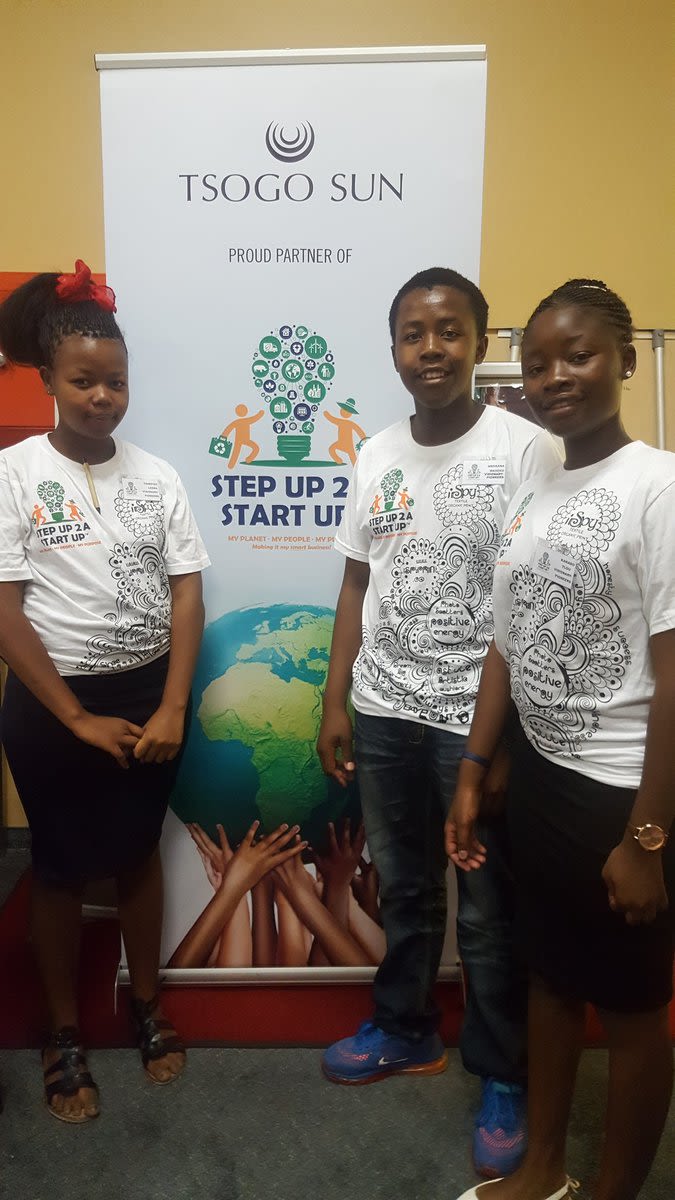 Investing in South Africa's Youth
The past weekend saw PrimeStars host a weekend boot camp for all entrepreneur teams giving them valuable insights into building their own businesses, how to present for funding and intriguing them to changeovers and successful South African startups. The boot camp saw our very own Lead SA Youth hero of the year 2017, Lesego Finger, presenting on how to take an idea from concept to action.
The top participants awarded at the National Youth Entrepreneurship Awards Ceremony last night will receive prizes such as access to small seed funding, mentorship programmes, incubation, bursaries, cash prizes and other resources to assist them in developing (and sustaining) their business ideas.
Profiles on the National Youth Entrepreneurship Awards 2017 Winners and Finalists: The learners were extremely excited for the evening which started with them presenting their businesses to guests in a meet and fashion in the foyer before being awarded their respective places and prizes.
1st prize: Education Guide
Fisokuhle Lushaba and Wendy Nkosi are grade 11 students both aged 16 from Pace Secondary School, residing in Soweto. The team are creating better access for matric learners to information on bursaries and loans on tertiary education by creating an app called Education Guide. It allows students to compare universities, sponsorship, tuition, and majors that they can take on one platform without having to browse through hours of universities' and bursar's websites. The app also creates and maintains a database of students which they universities subscribe to have access to.
2nd prize: Tyres 4 Tiles
Destinee Regan and Sumaiya Lagardien hail from the Eastern Cape and attend Westering High School. They are both only 16 years old and their business that entailed re-purposing tyres to make roof tiles for low cost houses. They embody true social entrepreneurship by addressing the lack of waterproofing homes and insulation in low cost houses/shacks.
3rd Prize: WeRecycle Recycle:
Given Mofomme and Shaun Ngobeni are grade 11 students from Nellmapius Secondary School in Mamelodi, Pretoria aged 19 and 16 respectively. Given and Shaun have started a business that uses a fleet of cargo bicycles to provide households with convenient recycling services from the waste in their households. This service uses specially designed cargo bicycles to collect recyclable waste people living in densely populated low-income neighbourhoods in their immediate community of Mamelodi.
Hope Rescue
Samoel Hlongwane, Siphesihle Luvuno and Prime Nchabeleng are grade 10 students from Afrikka Tikkun Wings of Life. They have created a dual GPS tracker and panic button in the form of various jewellery made from recycled plastic material. The jewellery item works in conjunction with an app which parents download in order to track their children and combat child abductions.
Scape Goat
Nkosana Maseko, Karabo Tlou and Tshepiso Leema are 16 year old grade 10 learners from Orange Farm Secondary School. They have designed a product named ScapeGoat which is a product that regulates fuse box temperatures and slows down current flows after a power cut in order to solve the burning down of informal settlements. The product also has an alarm that alerts neighbours of smoke and potential danger.
TheFarming Network
Shanelle Makobe and Sinesipho Molo are young grade 10 students attending Leap Maths and Science school in Pretoria and are aged 15 and 16 respectively. They have created a recyclable net that collects mulch and has a meter that measures the PH level of the soil. They have an accompanying app that informs farmers about the results of the PH levels in the soil and it also offers a trading and bartering platform for farmers. This idea really moves agriculture into the digital sphere through its innovation.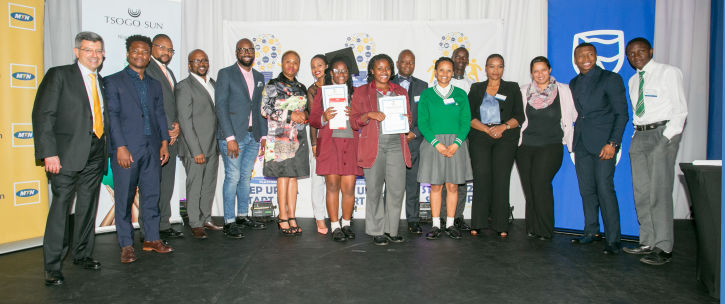 The Coolest Coalers
Gontse Selaocoe, Galaletsang Mothapo and Rejoice Labase are grade 10 and 11 students aged 18 and 16 respectively from MH Joosub Secondary School in Lenasia. They have created an environmentally friendly product form of charcoal made from naartjie peels, saw dust and dry cow dung. It is completely organic and as effective as coal but does not cause as much pollution to the environment and brags a 70% lower Carbon emission than regular coal.
FantasticFERTI-COMP
Sanele Buthelezi a 17 year old student from Kwa-Zulu Natal attending Khombindlela Secondary School. She has created an environmentally friendly fertiliser with the dual purpose of being a pesticide which enriches the soil and increases its water retention. It also prevents eutrophication and allergic reactions in people through reducing the amount of artificial fertilisers and pesticides that are used by local farmers.
GuardianAngels
Omphile Sekwele and Didintle Nkambule are grade 10 students from Leap Maths and Science. Their business is a wristband or pendant with a panic button built into it and sends an emergency SOS signal to a designated list of parents and police should the wearer deem themselves in danger. The band also has a GPS tracker to inform the recipient of the SOS call, the location of the person in distress. The device is designed to combat the abduction of young girls by enabling them to send a distress call.
The Primestars Trailblazer award
The evening ended with entrepreneurs Sbusiso Leope and Bulelani Blbala winning the Primestars Trailblazer award, which acknowledges their strides as entrepreneurs in achieving greatness in their fields. They embody the true essence of entrepreneurship and giving back to the youth, and it is only a privilege to honour the great example that they are setting for the youth.