Lead SA Hero launches Collection for Heartreach Foundation
In September, Dainfern College Grade 11 student, Motheo Llale, was announced as the Lead SA Youth Hero of the Month. His Winter initiative, the "Tea and Coffee Pitstop", caught the attention of his peers, community and teachers, and ultimately lead him to be nominated a as a hero.
Now that Winter is over, Motheo and his team have set their sights on a new venture; collecting sanitary products for teen girls who do not have regular access to these products.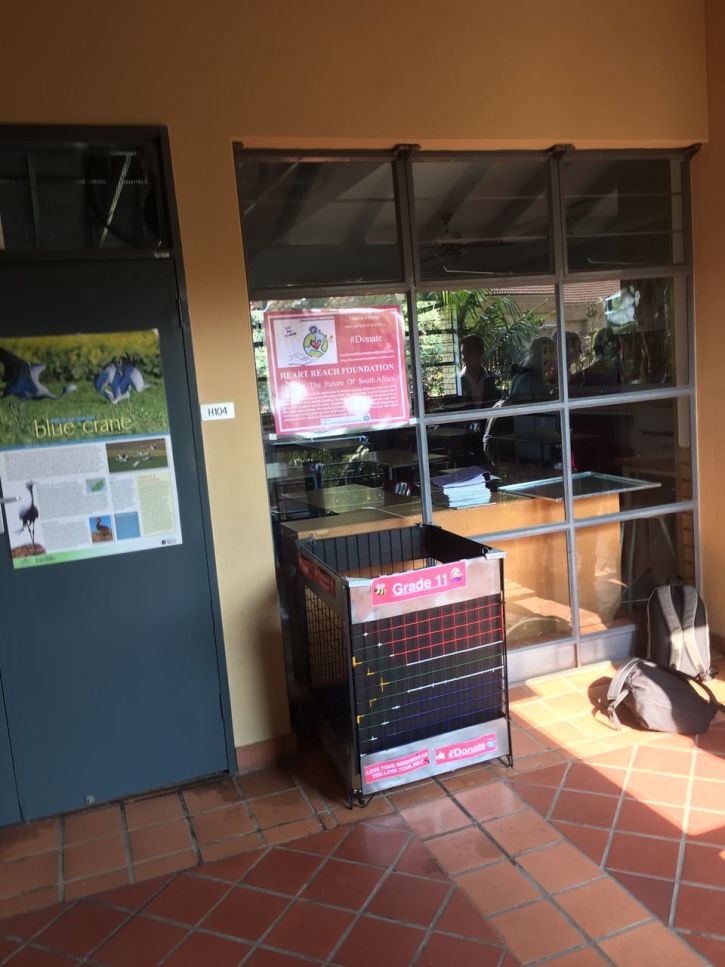 Teaming up with the Heartreach Foundation, an international organisation that seeks to change lives one at a time, Motheo has set up collection points throughout his school, where interested individuals can donate towards the drive.
Not only are his peers encouraged to donate, but teachers as well. Set up as a competition between grades, boxes have been allocated spaces outside or inside assigned classrooms and in common areas, such as the library.
If you would like to support this cause, get in touch with Motheo Llale and his team on heartreachfoundation@gmail.com
" We've managed to secure 2 300 packets of pads, so far, and plan to hand out on Monday 16th October."

— Motheo Llale, Lead SA Hero