"Unapologetic": Great South African Speakers on the Line up for TedX Pretoria
TEDxPretoria will take place on the 25th of November 2017 from 08h30 to 16h00. The independently organised event, licensed by TED, will feature local voices and TED Talks videos under the theme of "Unapologetic".
"Unapologetic" is about being unconventional, going against the grain and taking a stand while remaining true to oneself; and expressing this in a manner that will elicit liberated receptivity. It is about unapologetically championing for the greater good.
TEDxPretoria will feature thought-provoking talks designed to spread ideas and perspectives, to spark conversation and connections in the community. The event uses TED's celebrated format of short, carefully prepared talks, demonstrations and performances that foster learning, inspiration, and wonder, while also prompting conversations that matter.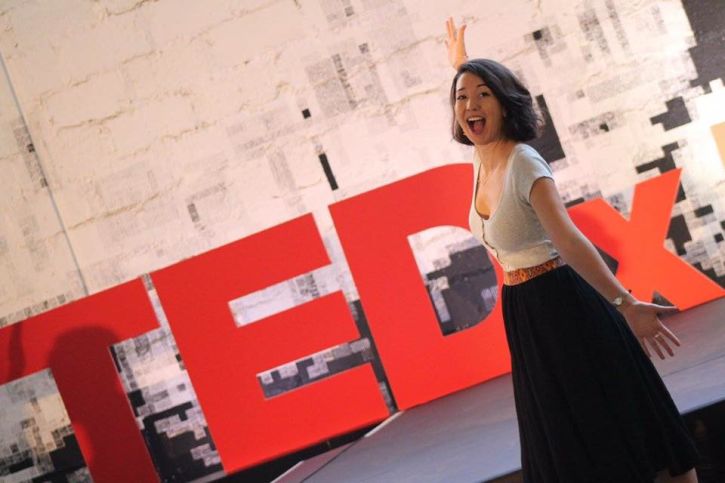 South African spoken word performer, Busisiwe Mahlangu, and teen Google Science Fair winner 2016, Kiara Nirghin, will both be present at this year's TEDxPetoria. Both spoke at Chanegemakers 2017, where they left a deep impression on the audience.
For more information about TEDxPretoria, please visit http://www.tedxpretoria.co.za/.
Or follow TEDxPretoria on Instagram Twitter and Facebook.
About TEDx where x = independently organised event
In the spirit of ideas worth spreading, TEDx is a program of local, self-organised events that bring people together to share a TED-like experience. At our TEDxPretoria event branded TEDx, where x = independently organised TED event, TEDTalks videos and live speakers combine to spark deep discussion and connection in a small group. The TED Conference provides general guidance for the TEDx program, but individual TEDx events like ours are self-organised while operating under the license from TED (subject to certain rules and regulations).
About TED
Originating as a four day conference in California more than 30 years ago, TED is a nonprofit organisation devoted to Ideas Worth Spreading, usually in the form of short, powerful talks (18 minutes or fewer) delivered by today's leading thinkers and doers. TED has grown to support those world-changing ideas with many initiatives. Many of these talks are given at TED's annual conference in Vancouver, British Columbia, and made available, free, on TED.com. TED speakers have included Bill Gates, Jane Goodall, Elizabeth Gilbert, Sir Richard Branson, Nandan Nilekani, Philippe Starck, Ngozi Okonjo-Iweala, Sal Khan, Isabel Allende and former UK Prime Minister Gordon Brown. TED's open and free initiatives for spreading ideas include TED.com, where new TED Talk videos are posted daily; the Open Translation Project, which provides subtitles and interactive transcripts as well as translations from thousands of volunteers worldwide; the educational initiative TED-Ed; the annual million-dollar TED Prize, which funds exceptional individuals with a "wish," or idea, to create change in the world; TEDx, which provides licenses to thousands of individuals and groups who host local, self-organised TED-style events around the world; and the TED Fellows programme, which selects innovators from around the globe to amplify the impact of their remarkable projects and activities.
Follow TED on Twitter Facebook or **Instagram ** For information about TED's upcoming conferences, visit http://www.ted.com/registration.