#947HumanGem: Thuso Mbedu, International Emmy Award Nominee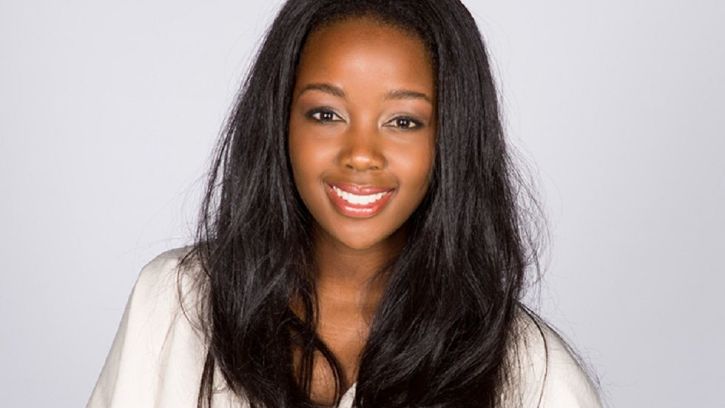 South African actress Thuso Mbedu has been nominated for an International Emmy Award for her role in Is'thunzi. Mbedu has been nominated in the Best Actress category. She will go up against actresses from Germany, Brazil and the United Kingdom (UK).
She posted a touching message on Instagram when she found out about the nomination. She thanked the various people and brands for their contribution in her life.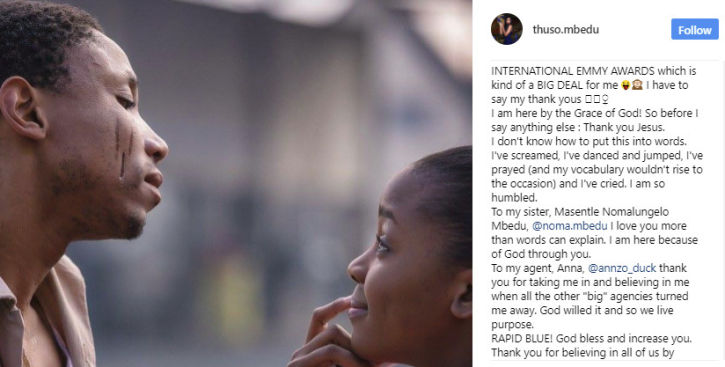 So it's been brought to my attention that I've been nominated for the INTERNATIONAL EMMY AWARDS which is kind of a BIG DEAL for me 😝🙈 I have to say my thank yous 🤸🏾‍♀️ I am here by the Grace of God! So before I say anything else : Thank you Jesus. I don't know how to put this into words. I've screamed, I've danced and jumped, I've prayed (and my vocabulary wouldn't rise to the occasion) and I've cried. I am so humbled. To my sister, Masentle Nomalungelo Mbedu, @noma.mbedu I love you more than words can explain. I am here because of God through you. To my agent, Anna, @annzo_duck thank you for taking me in and believing in me when all the other "big" agencies turned me away. God willed it and so we live purpose. RAPID BLUE! God bless and increase you. Thank you for believing in all of us by casting us. I definitely wouldn't have been able to rise to the occasion without my wonderful cast. My support system. AMANDA LANE! My words fall short but I'm gonna squeeze you so hard when I see you tomorrow! The crew! Thank you for being patient with us and making us look like the best versions of ourselves. Mzansi Magic: @mzansimagic the channel that gave me my very first acting break. Humbly, I thank you. To my family and ALL my friends: thank you humbly and I love you.

Vuyelwa Mpakanyiswa, my friend and guide (and manager) this is just the beginning. Thank you for putting up with me for so long.

@sdumo.mtshali Season 1 bhuti, you were my go-to person. You were never tired of helping me when I was frustrated or confused by my offers. You were always willing to talk it out and suggest different ways of playing it. We need more people like you! Thank you so much. Obviously, I could go on and on and on and on! But simply: Abahlali bezishebo (niyazazi). PMB. KZN. SATAFRIKA! Ngiyanithanda. Kubonga mina umntana kagogo. Glory be to God. Never lose heart. Keep pushing. Your dream is just a stepping stone to the greater things God has in store for you.

From South Africa to the World.

— Thuso Mbedu
The 26-year-old actress hails from KwaZulu-Natal and is a definite fashionista. We love to see young South African's shining, so we have declared Thuso a #947HumanGem. We wish Thuso all the best and we'll be rooting for her down here.
The Emmy Awards will air on 20 November 2017.
You can follow her here: Facebook Twitter Instagram
This article first appeared on 947 : #947HumanGem: Thuso Mbedu, International Emmy Award Nominee