Beautiful News SA: Meet storyteller Flaxman Qoopane
Today on Beautiful News SA meet Flaxman Qoopane, a writer in exile during Apartheid, is now bringing his love of narrative to South Africa with his Literary Gallery and children's library.
Flaxman Qoopane's life has been devoted to books. Since returning from exile in 1992, the author has continued to write articles, essays, fiction and poetry. The respected literary activist is supporting and inspiring an emerging generation of township writers in the Free State by making his wealth of resources and experience available through his backyard library and literary gallery.
Qoopane's Literary Gallery features thorough profiles of celebrated local writers created from an extensive collection of newspaper and magazine clippings. His archival research, which started in 2003, serves those for whom the internet is not just a click away. The project developed into a library when a collection of books and the shed were donated to Qoopane. "This library is meant for kids on the street. I help them with assignments and I teach them how to do research," he says. He's also hosted book launches and literature discussions.
The hundreds of pieces Qoopane has penned confirm the power of the written word beyond the book. His efforts have supported writers at grassroots level.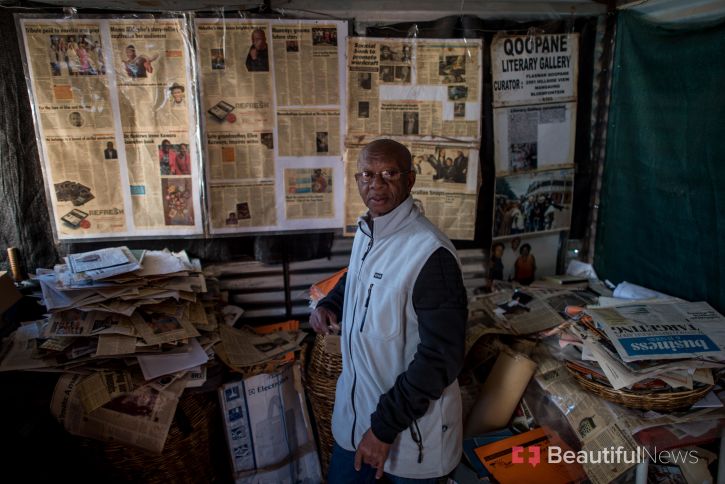 "This gallery is an extension of what I had in exile. This is my freedom,"

— Flaxman Qoopane
The success of his unconventional library is testament to the culture of reading and writing that the father of Free State literature has nurtured.
Visit https://www.facebook.com/beautifulnewssa/ or www.beautifulnews.co.za/ for more!