Lead SA Changemakers - inspiring active citizenry in SA.
Now in its third year, the Lead SA Changemakers Conference is set to make waves!
People from various spheres of influence will came together to contribute to discussions about change, and share their experiences of working to transform communities around them.
Held at the Gordon Institute for Business Science, on 26 August, the conference will engage like-minded people who are doing inspirational things, enabling them to network with the understanding that they all have a common goal.
Speakers: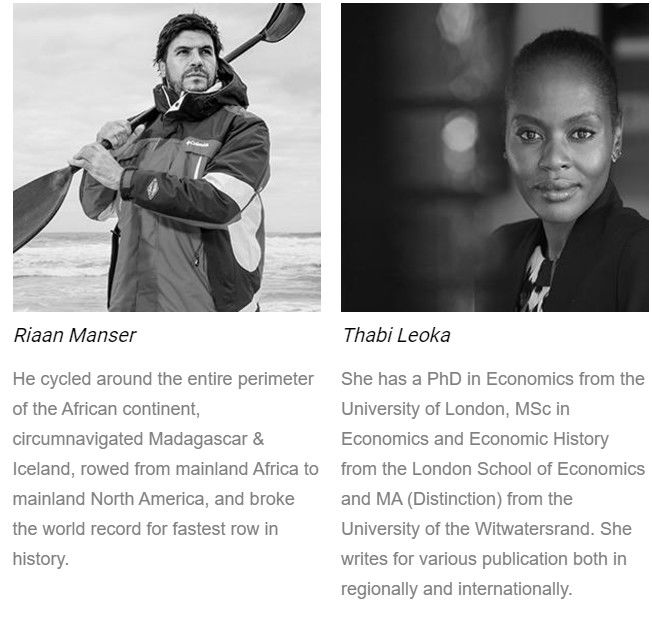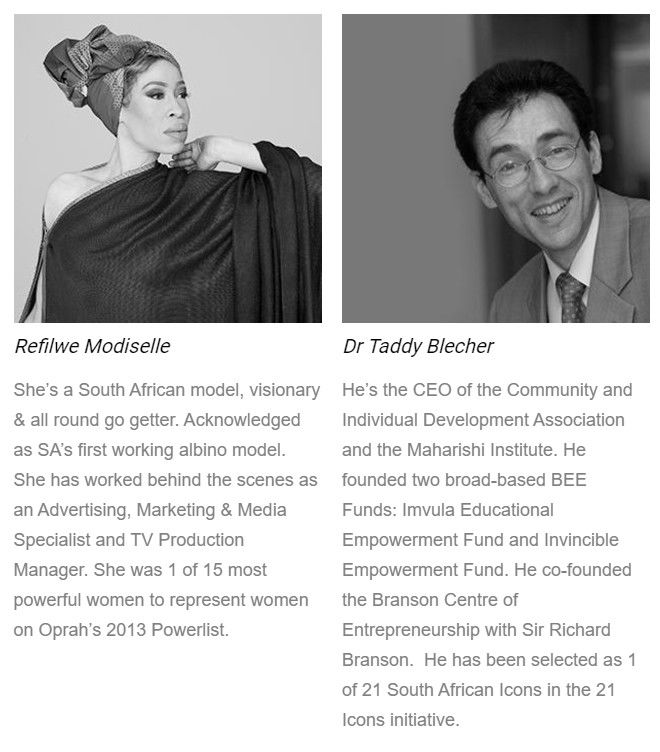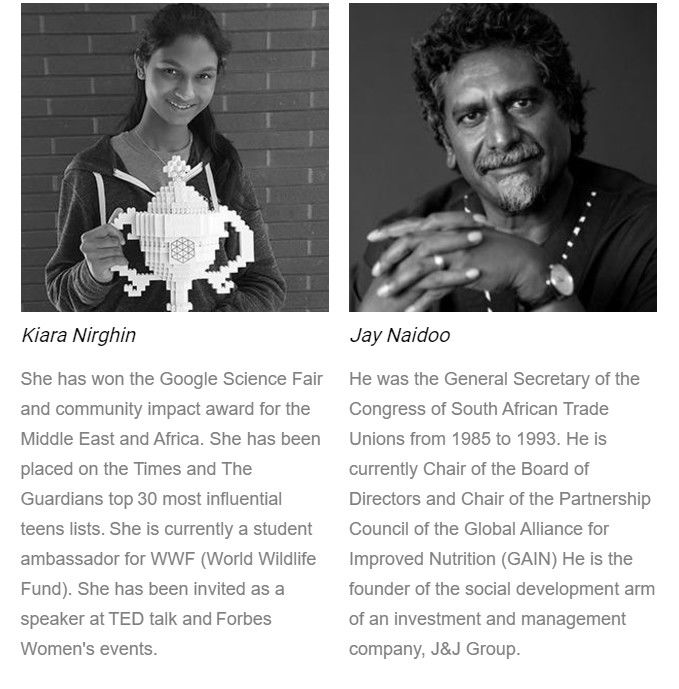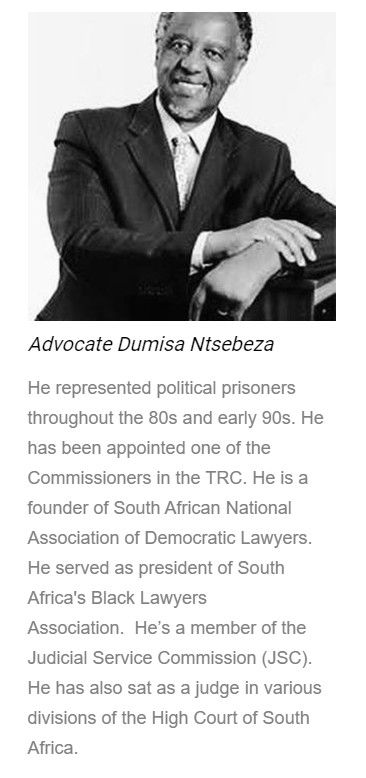 This theme is increasingly apparent when you consider that leadership, although it can be considered as being a privilege, is the type of role a person occupies in order to activate change and move a group of people from one point to another.
This transition requires a great deal of insight, foresight, dedication, and planning.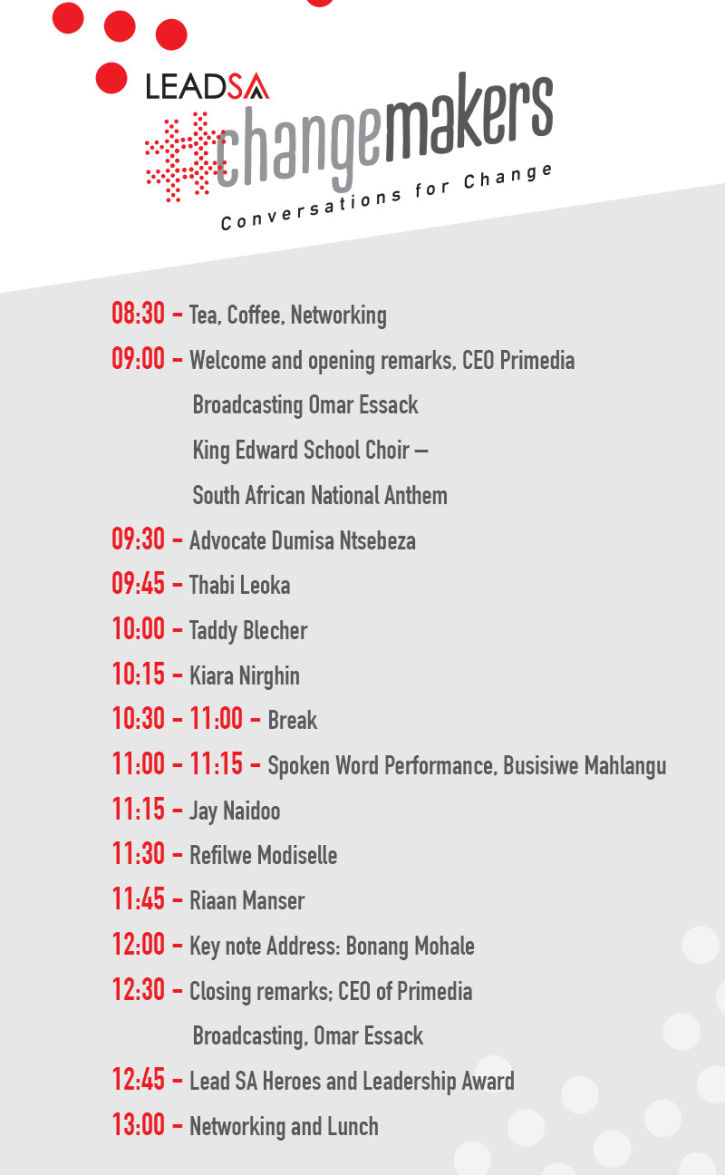 If you're interested in harnessing your own power to create change - don't hesitate, Get your tickets today!