Catching up with youth hero Chantal Morifi
Chantal Morifi was selected as the Lead SA Youth hero for March 2016. She had just started her project that aimed to get girls to their Matric dances, if they could not afford to do it themselves. She was sourcing the shoes, the dress, hair and makeup and even often finding the money for a ride and the ticket. In a nutshell, Chantal was a dynamite package just ready to take off.
We caught up with her to find out what she's been doing for the last year, and where she'll be going next!
1. When you were awarded the Lead SA Youth Hero award for March 2016, you had just started your initiative to dress girls for their matric dances, where they otherwise may not have been able to afford it. How has that project developed?
It was an honour to be named the Lead SA Hero for March 2016. This propelled my foundation to obtain more donations. More dresses were donated to the foundation and this showed more support. Magic Touch Foundation went on to dress more girls in 2016 with our recent girl being dressed in March 2017. In order for the project to progress, media coverage builds a great coverage. After the Lead SA mention, I went on to be interviewed on ANN7 on the importance of matric girls attending their farewell, I was also interviewed on SAfm. Our latest achievement is obtaining a spread in People Magazine March 2017 for their Human Rights Issue. Magic Touch Foundation is looking to explore other fields of charity, but it is still under development. Boston Media has also come on board with sending out a broadcast message to all students with the goal of them donating items required for a matric dance. I would love to spread the word of this on radio. It is a movement.
2. You were recently involved in the production of a TV Series and an on stage production– how did this develop and what are your next steps?
Last year December (2016), I was given the opportunity to assistant direct a movie that obtained Top 10 best Mzanzi Magic movies, called 'Jelous Makhelwane'. This grew my skill and passion for directing and creating content. In February and March 2017, I assisted with the production of a theatre show for one of my potential artists. Both productions had a great outcome and great feedback was obtained on it. My next step is to definitely get into developing more stories to be told, content development and directing. I have also taken interest in managing artists, which is a task I have a passion for as I enjoy working closely with people. My goal is to grow young artists in the country with the help of my contacts and any future contacts I main obtain. In this industry, it is important that we work closely together and journey together to achieve as much as we can.
3. As a young leader in South Africa, could you share your thoughts on what you are excited about and what you are really looking forward to about South Africa right now?
As a young leader in South Africa, I have taken note that more young people are getting a chance to voice their opinions and thoughts. This statement has a huge factor in how South Africa is growing in the digital space. I am looking forward to the content that can be shared amongst many digital platforms as well as the stories that can be told which will not just entertain but also educate our generation. I am looking forward to growing the creative aspect amongst young people who are not so passionate about Math and Science. They are many learners who are interested in the arts and this is a subject that I would like to work more on to develop a strategy to get funding to up skill our aspiring artists in the country, both behind and in front of the scenes.
Recently, we reached out to Chantal after receiving an email from Gadija on behalf of her daughter, Lameez Abdullah, who was not going to be able to attend her Matric farewell. In true hero style, Chantal stepped in and gave Lameez an experience too remember.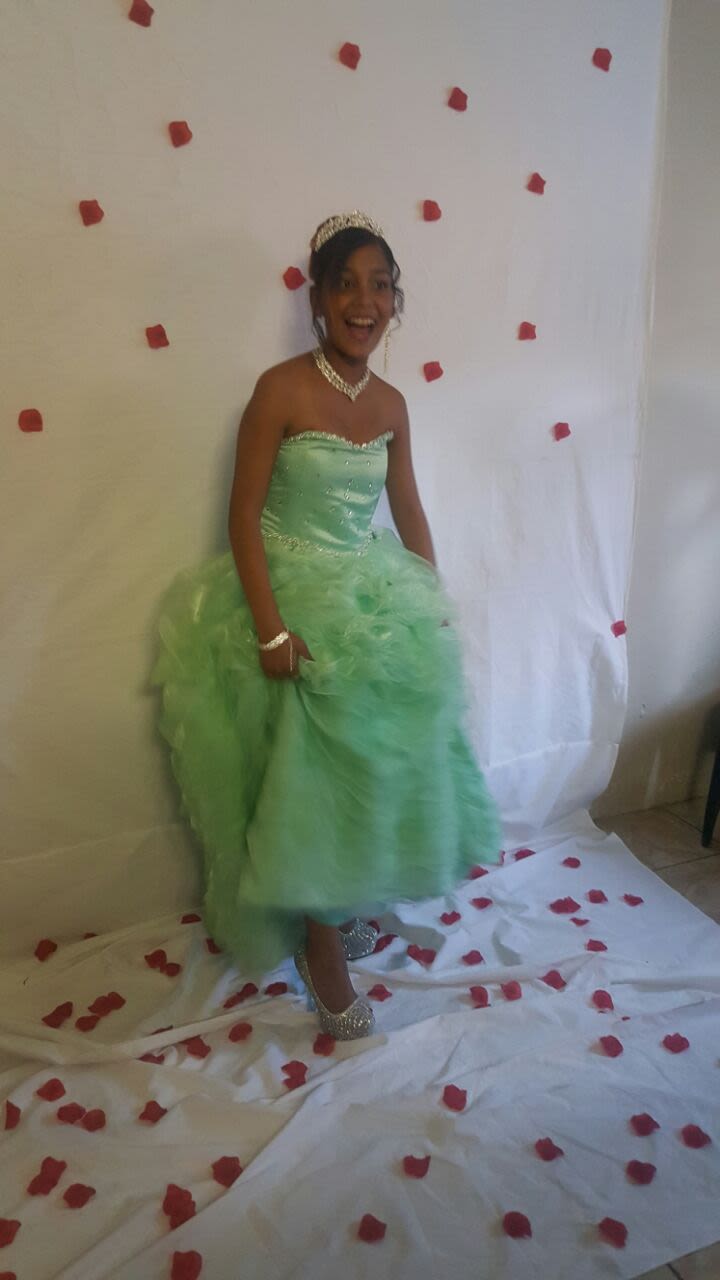 Chantal was also featured during People's Human Rights issue - "We Are The Future."
Catch up with Chantal on Twitter