Serving for Obey - Round 2
Last year Scott Arrendse decided he wanted to step in and help Obey Togarepi after hearing his plight.
He launched "Serving for obey" and played 12 hours of tennis without a break, effectively raising R 30 000 towards Obey's medical bills!
This year, he has decided to relaunch the campaign, with the hopes of closing the gap of outstanding medical bills.
Scott wrote to us, to tell us all about the campaign:
"Go home and spend time with your family."
These were the words of a doctor at a state hospital when Obey Togarepi sought help after receiving a diagnosis of kidney failure in November 2015.
The Straatwerk employee, a Zimbabwean citizen, was denied local public healthcare, even though he had an SA work permit. He began to lose hope.
Obey started dialysis at a private facility in March 2016, with most of his salary going to two treatments per week, as well as supplementary medical expenses and a special diet. At the same time, he applied for private medical aid but was subject to a 12-month waiting period due to his pre-existing condition. His wife also brings in earnings (sometimes working seven days a week) but, between them, there simply hasn't been enough to cover his healthcare out of pocket and support their two children, one of whom has since started grade 1.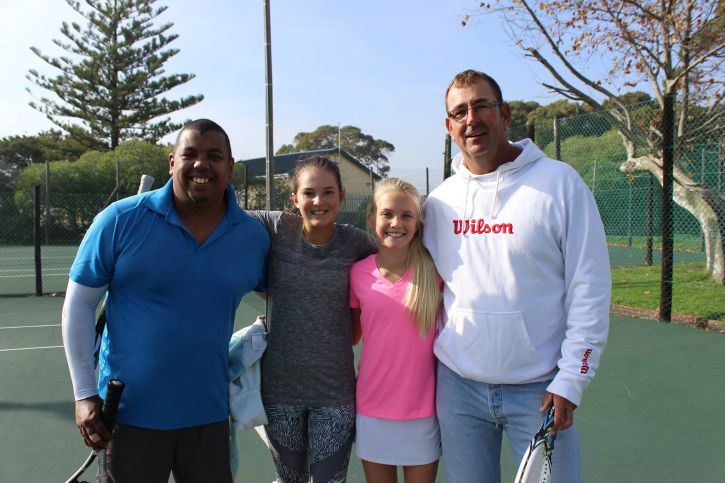 This is why I, Scott Arendse, stepped in.
Last May, I organised a tennis marathon, Serving for Obey, in which I played non-stop for 12 hours. The idea was to raise funds to assist Obey, but also to raise awareness around his plight. It seemed crazy that a human being contributing to the economy couldn't receive treatment via the state. I set out to show Obey that, despite this, there are people who do care.
We had a fantastic turnout and raised R 30 000. This has made a dent in Obey's dialysis bill of R 105 000 since March 2016, the balance of which still needs to be paid. But, more importantly, it inspired many others to chip in in other ways.
I'm happy to say Obey will have made it through his healthcare waiting period on 1 June. Then his ongoing monthly dialysis cost will transfer to his medical aid and he will have access to more of his salary. This is why, almost a year to the day later, I am doing a "sequel" tennis marathon: Second Serve for Obey.
This event will be to celebrate Obey's first milestone on the road to full recovery, to thank those who made it possible and to alleviate at least some of the outstanding debt still owed. There is still a long way to go, but there is now a light at the end of the tunnel. Please join us at Plumstead Tennis Club on 3 June.
To support Scott and Obey visit the Second Serve for Obey Facebook page!