A Family Spreading a Message of Love
During the festive season it is not unusual to find families and friends reaching out to others less fortunate. For many, this is the time of the year when giving is just as important as receiving.
For one family, however, the season never truly ends, and it sees them visiting a community in need not once but four times throughout the year.
Wishing to remain anonymous, the family wrote to us in the hopes that they could encourage others to follow the same journey as them, by demonstrating how easy it can be, and the benefits of the project for all involved:
"A moment that stands out in my memory , was giving a Christmas present consisting of a bar of soap , a wash cloth , tooth paste and a T shirt, to a 9 year old boy and seeing tears of gratitude . It is moments like these that make us thankful for what we have ."

— Family member
The community service project, carried out 4 times a year, is run by one family and extended family members of the Heidelberg community. The cooking is done by one member of each hose hold - roughly 12 women - who each cook up a storm for the community; chicken biryani, salads, sambals and much more. With these simple and delicious meals the family is able to create uniformity - each player has a role, and carries the role out with love and dedication.
"The younger members are involved in creating packs made up of sweets , juice and fruit , for distribution. Our last feeding project which is normally December includes a little gift for the under privileged children."

— Family member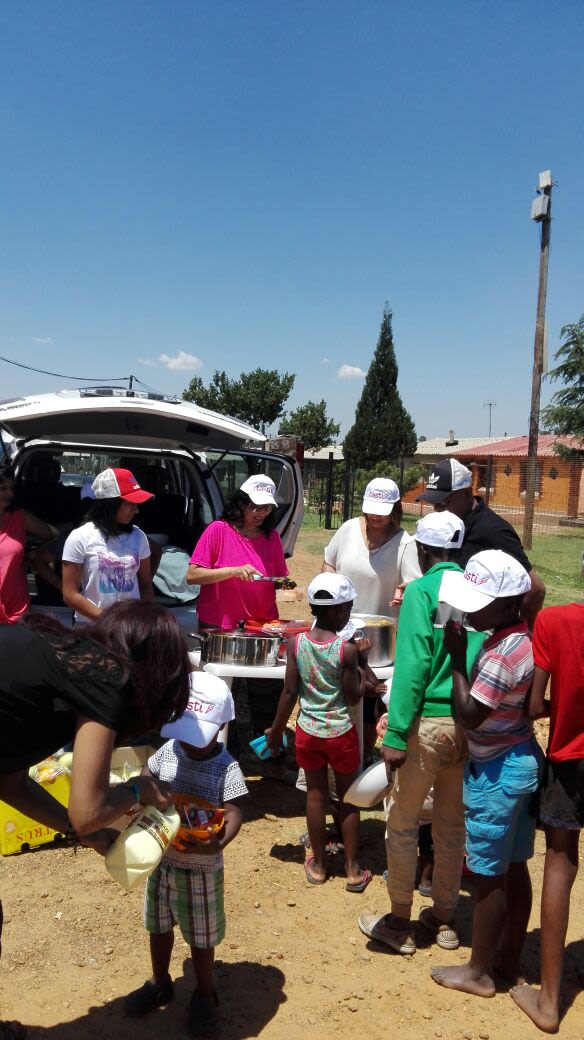 Started 20 years ago by 20 family members, the project has grown from feeding 50 people to close on 200 people by the end of 2016; as the family grows, so does the capacity to help more community members.
You may not be able to organise an outreach four times a year, but this family certainly is an example to us all of what can be achieved when we work together for the enrichment and betterment of our community. So choose a date, and get creating your acts of kindness from wherever you are - a small drop still creates a large ripple.
"It's not how much we give but how much love we put into giving."

— Mother Teresa